According to the legend, when Bodhidharma, the founder of Zen Buddhism, struggled to stay awake during meditation, he ripped his eyelids off, and tea plants sprang from the discarded eyelids. Zen monks then get used to drink tea to keep them awake during meditation.
During the Muromachi Period (15th century), what we know today as the Way of Tea or chanoyu, sadō or chadō in Japanese, reached an even higher significance under the critical influence of Zen Tea Master Murata Shuko, who shaped the way of preparing tea into a codified ceremony emphasizing both its spiritual and aesthetic dimension known as the concept of ​wabi, or simple, austere beauty.
The essence of Zen practice is to achieve mindfulness in every single act of our existence.
And so is with brewing and drinking tea.
In the lineage of the tradition of the wabi-cha, guests in residence in one of our Zen temple will be granted the opportunity to experience a authentic private Zen Tea Ceremony performed by a skilled Zen Monk into a Tea House featuring the aesthetic of simplicity and austerity that was beloved by the Zen Tea Masters of the past.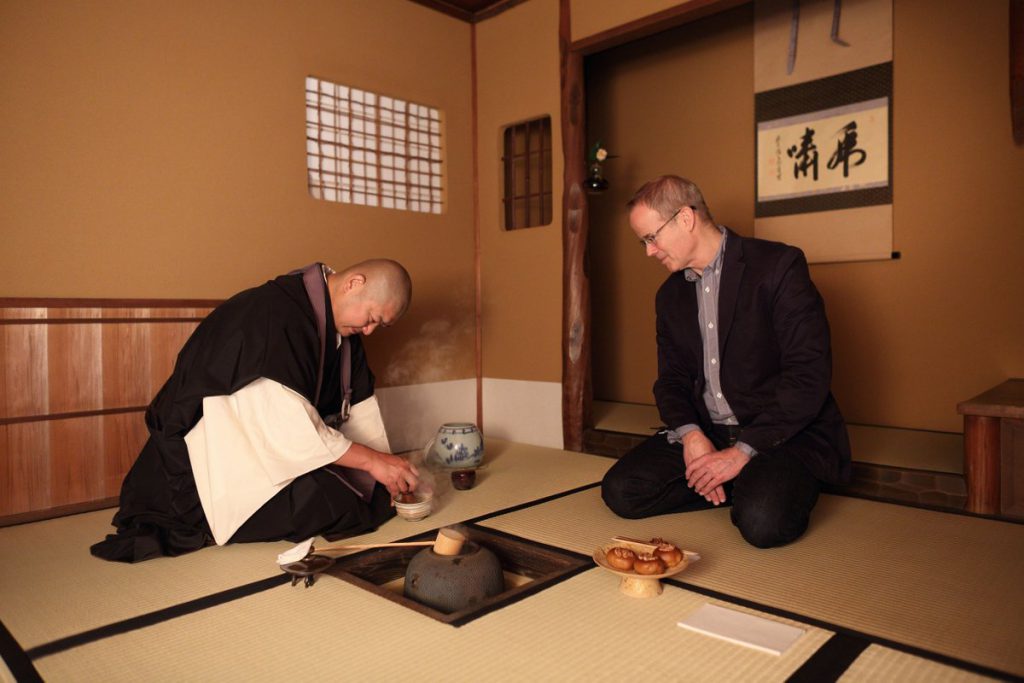 – Guest Experience –
Immerse yourself into the Way of Tea according to Zen philosophy
Access the traditional Tea house of the temple, not open to the general public
100% private Zen Tea Ceremony handled by a skilled Zen Monk in the lineage of the zen tradition
A rich and meaningful cultural experience giving a true experiment of the Japanese art of hospitality and its aesthetic
Where to Enjoy this Cultural Experience
---