Experience a journey for the senses through artistry evolved over a century and enjoy the timeless beauty and superb scenery of the registered garden of Murin-an at night, for an unforgettable evening.
This is a private event plan, tailored upon request that provides an unique evening experience within one of the most praised scenic garden of the Kyoto Okazaki district.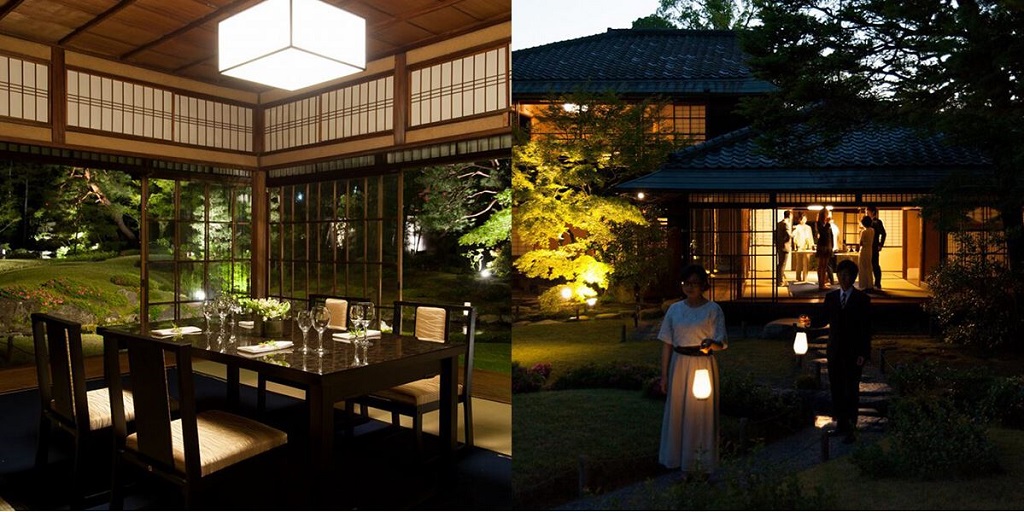 Murin-an is a strolling garden of the Meiji period (1868-1912) that enhances brilliantly the traditional aesthetics of Japanese garden along with a refined western influence, in terms of landscape design and villa architecture and rooms interiors. It was built between 1894 and 1896 by Yamagata Aritomo, a Prime Minister of the Meiji period, and stand as a place of great historical and cultural value.
The villa of Murin-an features dark rooms, painted walls and a paneled ceiling that is a rare example of the Japanese western style architecture of the past. The garden was realized by the Japanese master gardener Ogawa Jihei himself, a true landscape architect who designed many of the scenic gardens of the Higashiyama area, including the famous garden of the Heian-Jingu Shrine. The garden of Murin-an is considered one of the masterpieces of Japanese landscape architecture and is registered by the government as an Important Cultural Property.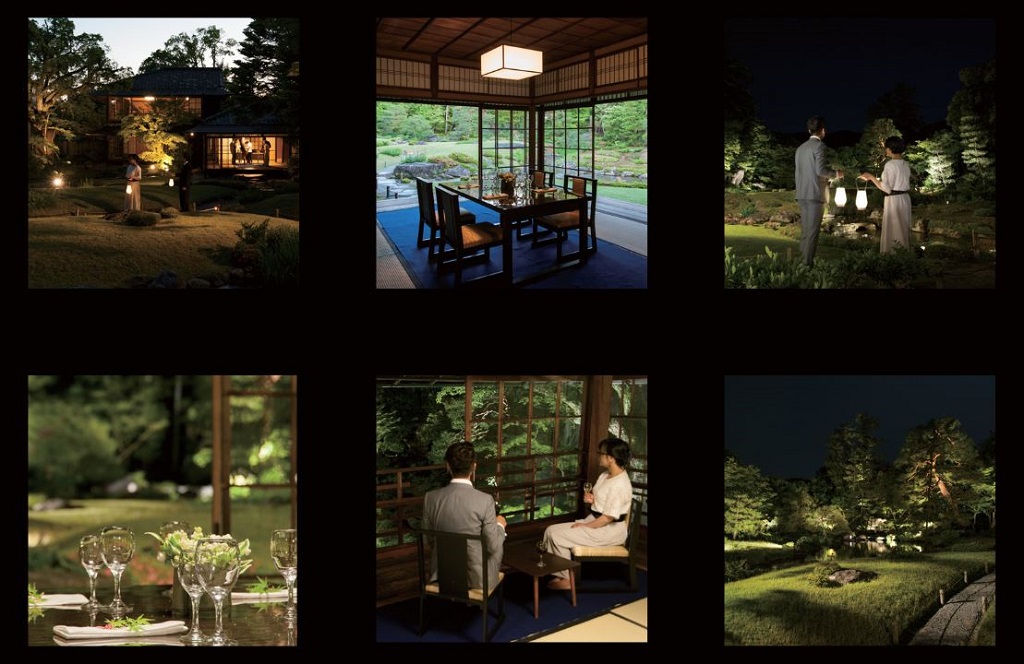 – Guest Experience –
Private rental of Murin-an villa and garden at night, for a private dinner / tailored event
Enjoy the timeless beauty and superb scenery, meticulously nurtured by gardener' s hand, of the registered garden, enhanced by light-ups at night
Immerse yourself in the romantic atmosphere of this truly unique domain, that encapsulates the charm of the aesthetics and lifestyle of the Meiji Period
– Available Options –
Private guidance of the scenic garden with the garden master in charge of Murin-an
Special tailored Tea Ceremony within the Murin-an registered Tea Room
Traditional Japanese Noh Theater Performance, delivered by renowned Noh performers
Cocktail party / lecture venues can also be arranged upon request
Discover Other Special Night Experiences
---