Guests in residence in Kyoto are welcomed to enjoy an unique cultural experience, by dressing with an authentic hand-crafted silk kimono of premium quality (women & men both available).
This is the perfect fit for some beautiful photos shooting while visiting the stunning cultural and historical temples and gardens of Kyoto.
According to guest's request, we can arrange the rental of modern style kimono or traditional style kimono, casual kimono or high-grade formal kimono, along with vintage kimono of the past or kimonos made of unusual fabrics (denim, Indian silk…)
The city of Kyoto is renowned since centuries for the unparalleled skills of her kimono craftsmen, who continue to enhance this rich legacy into their today's creations.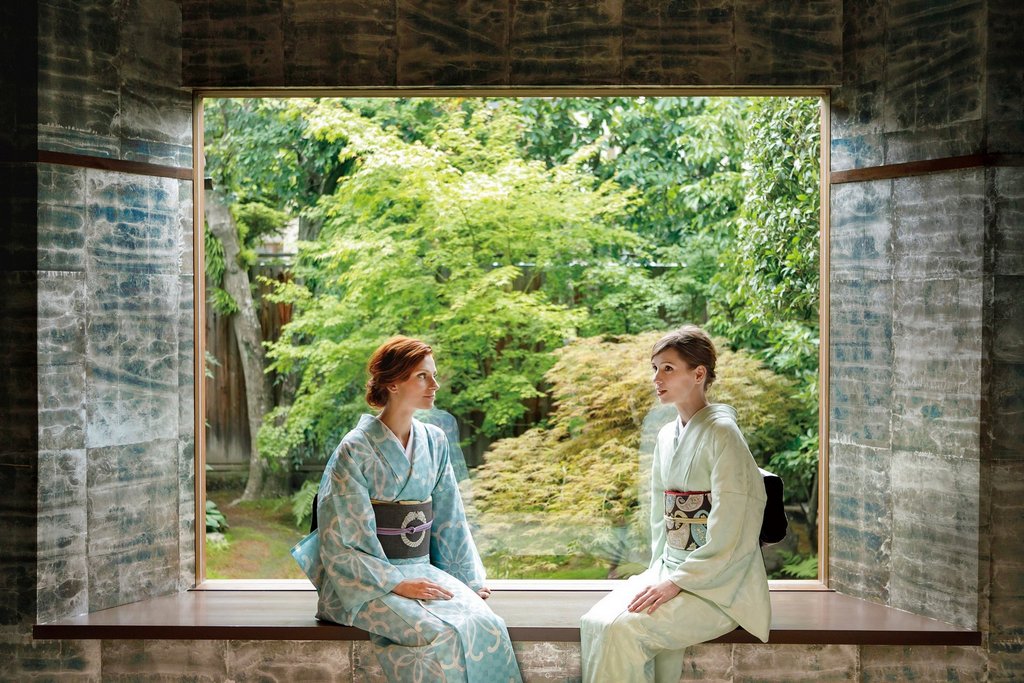 – Guest Experience –
Enjoy the beauty and softness of an authentic hand-crafted silk kimono
Choose your own kimono style: casual, formal, modern, traditional…
Pro dressing with kimono accessories
Hair making upon request
Where to Enjoy this Cultural Experience
---